We're big fans of all things British, and afternoon tea is no exception. You can't get more sophisticated than fine china teacups, Earl Grey tea and piles of fancy scones. But the whole thing can sometimes feel a bit stuffy, don't you think? So this season we gave the age-old tradition a modern American spin, setting up a winter tea party with shimmering teapots, piles of snacks, moody lighting, and tarot cards. We'll break down some of our best tips for serving tea, what to stock up on, and our favourite tea hand-blended in the USA.


1. Plan a time when you need a pick-me-up most.

English-style tea parties can either be "high tea" or "low tea," also known as afternoon tea. High tea, traditionally served at the high dinner table, was always a working class meal and included hearty foods to accompany the tea. Low tea, a tradition started by the leisure-loving ladies of the upper class, occurred in the afternoon and included snacks, sweets, and sometimes alcoholic beverages or coffee, too. We love the idea of an afternoon tea or even in place of post-dinner coffee.
2. Proper prep work is key.

Get the dirty work done in the kitchen ahead of time so you can enjoy the whole experience with guests. For instance, heat fresh, cold water in a kettle on the stove or use an electric kettle, and then once it's at a rolling boil, transfer it to a lustrous teapot nice enough for the table.
3. Study your teas to a T.

There are a range of differences between tea bags and loose tea. Tea bags are often made up of broken tea leaves, which means they've lost most of their essential oils and aroma. Whole loose teas, on the other hand, absorb water and expand with infusion to release flavors and aromas into the water. That's why we love Par Avion's selection of hand picked, small batch teas. From a midnight black tea with gold sugar balls to a classic Earl Grey and a rich Belgian chocolate chai, the varieties are sure to please party guests. Plus with each tin purchased, Par Avion gives one day of education to a child in need, so you can feel good about stockpiling your pantry.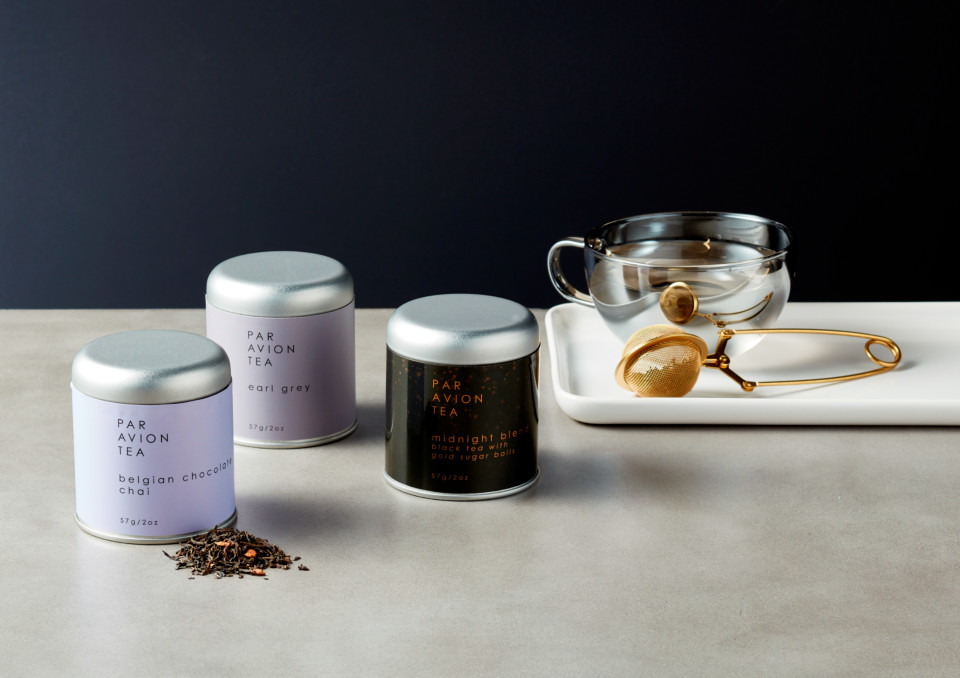 4. Know your measurements.

Without getting too nitty-gritty, knowing a few basics can help you pour the best possible cup. We recommend 6 ounces of boiling water for every 1 teaspoon of loose tea. Use a tea infuser (we're partial to this pretty gold one) to steep white tea for as little as 2 minutes, green or black for 3-4 minutes and oolong/red/herb teas for 5-7 minutes.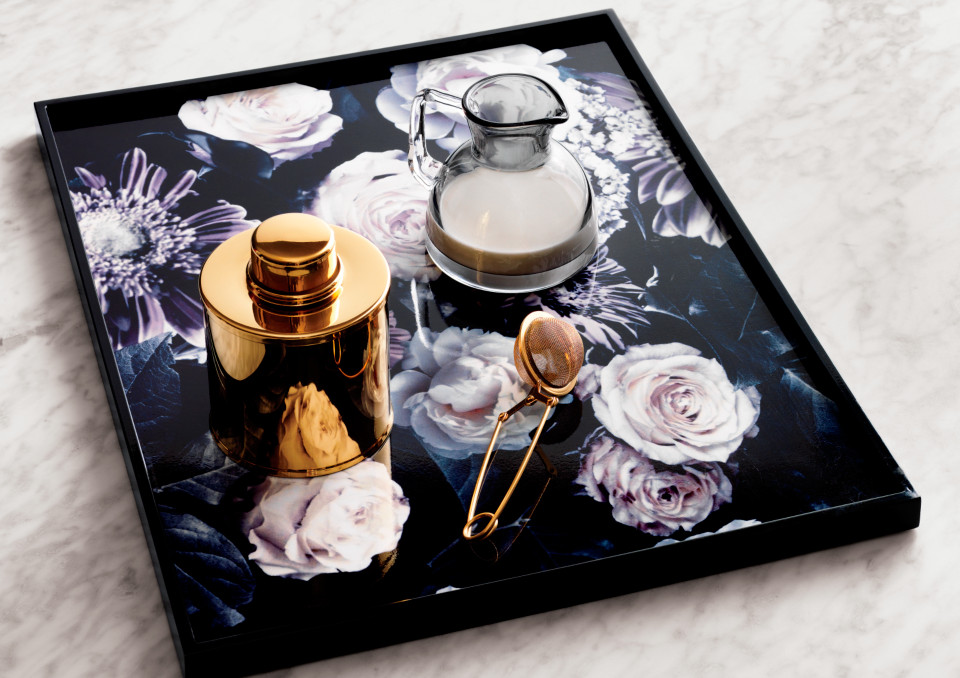 5. Don't forget the sweet stuff, from sugar to snacks.

While certain teas are best with cream and sugar (bold black teas, in particular) allow guests to doctor their cups as they wish by setting out a cream and sugar set. This new glass duo feels very Downton Abbey, don't you think? And as for food, British-style calls for tea sandwiches and scones. Candies and sweets stored in pretty dishes should do the trick with minimal effort.


6. Keep the table setting pretty.

Even if the whole affair is casual, go the extra step to make people feel special with a pretty table setting. Metallic teapots,
cool tea cups and saucers
, as well as classic cocktail napkins all do the trick. Sturdy trivets and coasters protect surfaces and look stylish. Sleek
mini gold spoons
are ideal for stirring and dishing out condiments.
7. Games entertain guests between sips.

Encourage a game of old-fashioned dominoes (our marble set make a really chic statement) and set out a stack of tarot cards for impromptu readings.


8. Remember your tea party hosting duties.

Proper tea etiquette isn't necessary, but do try to make your guests feel as comfortable as possible. Offer to fill up cups when they're almost empty, encourage people to help themselves to seconds or thirds, and create a warm atmosphere with lighting and music.
Keep up with the latest tea and coffee trends with our full collection of mugs and teapots.