Ross Cassidy
is on a mission to bring beautiful, quality pieces to as wide an audience as possible—while simultaneously proving that "playfulness" and "good design" needn't be mutually exclusive concepts. "I'm so sick of unattainable 'designer furniture,'" he says.
Born in South Africa, Cassidy is now based in Los Angeles, where he works out of a 1920s Spanish Colonial building in West Hollywood. He's also lived in London, Hong Kong and New York, and there's an undeniable globetrotting sensibility evident in his work. A multi-hyphenate background doesn't hurt either, with experience ranging from graphic design and art direction to modeling to interior and product design. "You could say I like evolution and reinvention—or that I'm easily bored."
That boredom serves Cassidy well, though, driving an insatiable appetite for inspiration and a knack for interpreting seemingly disparate sources into a clear point of view. Cassidy first worked with CB2 in 2017, creating minimalist pieces grounded in simplicity and design fundamentals. It's a complete 180 from his current work and reflective of Cassidy's growth as a designer. "When I designed my first collection, I'd only recently started my design practice," he explains. "I've learned a lot since then, and I feel more comfortable taking risks and being more expressive. This collection is so much more fluid and playful."
Where his first CB2 collection was purposefully designed to have mass appeal, this one has more of an attitude. There's a fearlessness and self-assurance to Cassidy's designs this time around. If you get it, you get it.

"This will sound insufferable and pretentious, but I'm insufferable and pretentious and discussing inspiration is always a slippery slope," Cassidy says when asked about specific inspirations, citing a wide range of "consistent visual tropes in my life" and "all kinds of crazy imagery that fascinates me." The collection's references include everything from minotaurs to Sardinian folk costumes to Matisse collages to Cecil Beaton—even popular films and children's books.
"My favourite book as a kid was 'Where The Wild Things Are' by Maurice Sendak; there is a chair in this collection that I sketched based on the Wild Things," Cassidy says. "I wanted something oddly proportioned, curiously shaped and furry. The Wild Things are ugly beautiful and I love that."
With his second collection for CB2, Cassidy has moved away from stark lines and into softer, more fluid shapes with refined proportions and elegant silhouettes—without veering overly or overtly feminine. "These pieces are more sculptural and organic, shaped to fit the body," Cassidy says. "Upholstery should hold you, not swallow you."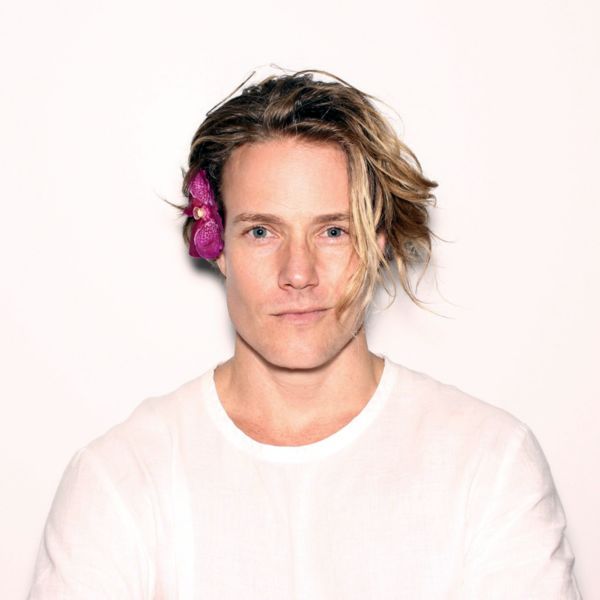 Sometimes design can be pure fantasy.
The quality of material and craftsmanship is evident in every design. Pure Mongolian sheepskin. Natural suede. Lush cotton-blend velvets and faux mohair. Sustainable woods (a majority of the wood used is certified by the Forest Stewardship Council®). "There's a lot of oak in the collection, which I think is such a noble and magnificent wood," Cassidy says. "I read this fascinating book called 'Oak: The Frame of Civilisation' by William Bryant Logan and became besotted."
 
If there is a running theme in this collection, it might be the contrast of hard and soft forms, or unusual and unexpected combinations. Even with these juxtapositions, odd proportions and curious shapes, comfort is no less than "paramount. An uncomfortable chair is a failure in my book."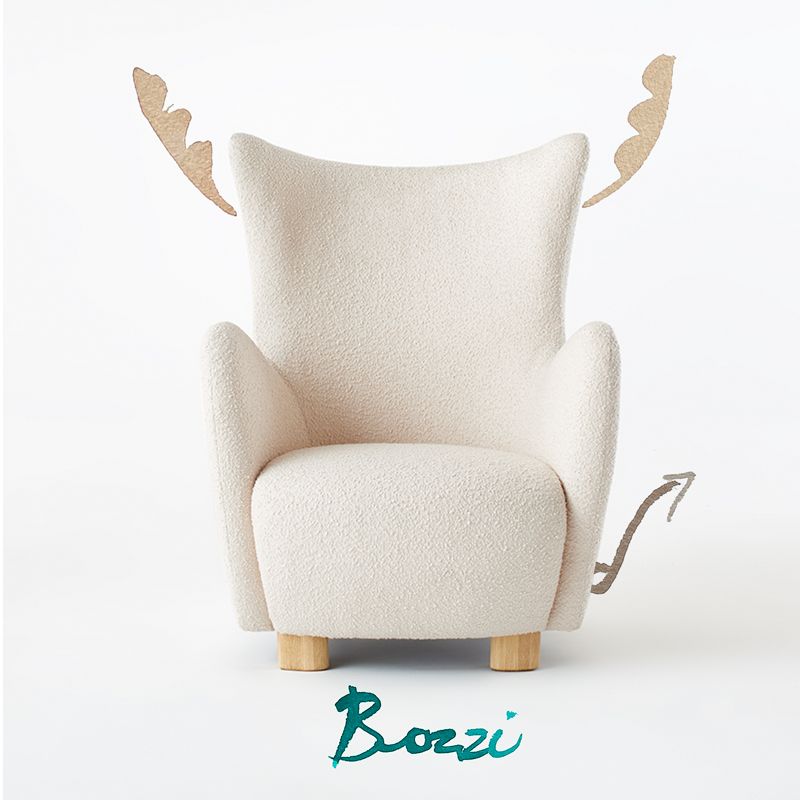 The collection draws you in with the initial delight of playful silhouettes and pop culture references, but it really makes you fall in love when you discover the commitment to comfort and quality that runs throughout. It's a concept Cassidy calls "future classics," pieces that somehow feel simultaneously new and familiar and last for generations. Just because it's an heirloom piece doesn't mean it has to be stuffy.



I'm so sick of unattainable "designer furniture."



Indeed, among the laser focus on craftsmanship and sophisticated forms, an unmistakably playful wink is woven throughout the entire collection. Design, after all, can and should be fun. It's evident in details like hoof-shaped feet on sheepskin and shearling chairs, or in product names that reference Cassidy's inspirations or close friends. Take the bar stools, named after a notoriously tipsy character on a classic British sitcom. Or the KST Sofa, which Cassidy says is "entirely my fantasy—and sometimes design can be pure fantasy."



Then there's the Otello Velvet Chair, a nod to an actual restaurant in Rome that's mentioned but never actually shown in "The Talented Mr. Ripley," a film Cassidy watches every summer. "When I go to Rome I like to go for a Negroni at Otello. It's not the prettiest restaurant, and the food isn't remarkable, but for me the experience conjures a feeling that's unbeatable," he explains.



Finally, the Jed Chair was the first piece Cassidy designed for this collection and is perhaps the most sentimental, named for his boyfriend. "The best for the best," he says. "Everything else grew from this chair. It's by far the most detailed, the combination of materials is the most luxurious and I believe it will stand the test of time. It's my favourite piece in the collection."