Interior Styling
Let our Interior Stylist bring you on a journey towards your dream home, with our exclusive range of furnishing, housewares and accessories. Book an appointment with us today!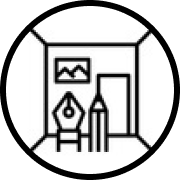 Presentation of Ideas
This is where creativity brews. Discuss your home styling preferences with our stylist and let them walk you through a customised presentation of a perfect home.
Bringing Ideas to Life
From ideas to execution, our Interior Stylists will be there at every step of the way. Once you've decided on final layout and styling, now it's time to look forward to the makeover!